Welcome to the ''Damon Hotel Apts'', a centrally located holiday haven at the Tombs of the King road.

''Damon Apts'' is A class hotel apts. Guests here can enjoy the freedom of self catering within an environment that caters for their needs by offering amenities and facilities associated with a first class hotel.

It is ideal for anyone seeking to be in a relaxing holiday complex while enjoying the night life and the large variety of shops, restaurants and cafes which are either located outside the complex or within few minutes ride on the bus from ''Damon Apts'' towards the tourist area of Paphos.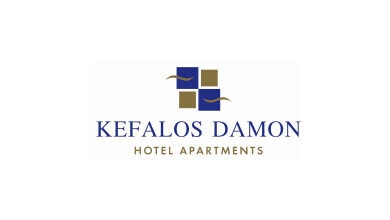 Address & Contacts
Street Address
Tomb Of The Kings Road , Paphos , Cyprus
P.O. Box: 62174
P.O. Box Postal Code: 8061
Contact
Working Hours
now
Normal Opening Hours
Mon:

Open All Day (24h)

Tue:

Open All Day (24h)

Wed:

Open All Day (24h)

Thu:

Open All Day (24h)

Fri:

Open All Day (24h)

Sat:

Open All Day (24h)

Sun:

Open All Day (24h)